Top 7 Metrics to Include in Your Website's SEO Audit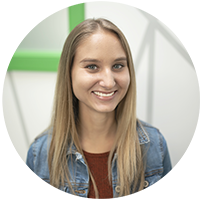 Candace Bozek | June 21, 2019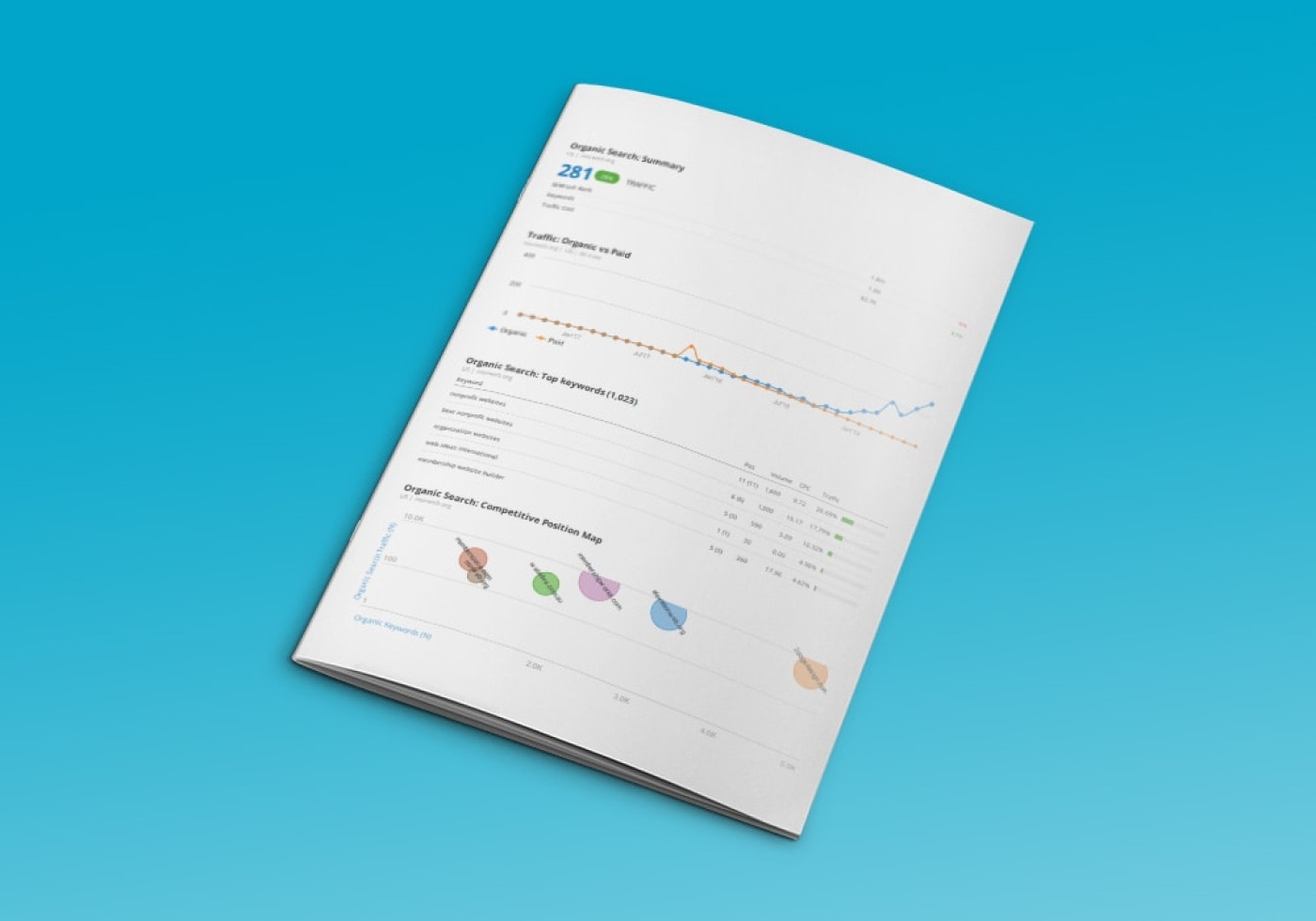 Intro to SEO
If your business has a website, you've likely heard the term "SEO" tossed around. SEO or Search Engine Optimization is the process of getting organic traffic to your website from search engine results.
The goal of SEO is to reach your target audience by offering the most relevant content to them while providing the best possible user experience.
Search engines like Google, Bing and Yahoo prefer websites that are user-friendly, responsive, fast loading and contain useful content. Optimizing your website's content will help your web pages rank higher in search engine results and attract more desirable traffic to your website.
Ready to start your SEO audit? Be sure to include the following metrics in your report to improve your website's search engine rankings.
---
Top 7 SEO Metrics
1. Monthly Organic Traffic

This is the amount of non-paid traffic that finds your website through search engine results. If your website has low organic traffic, you may want to revise your site content or create new content (such as blog posts) to bring in more visitors. You can find your monthly organic traffic in your Google Analytics under Acquisition > Overview.
2. Organic Search Positions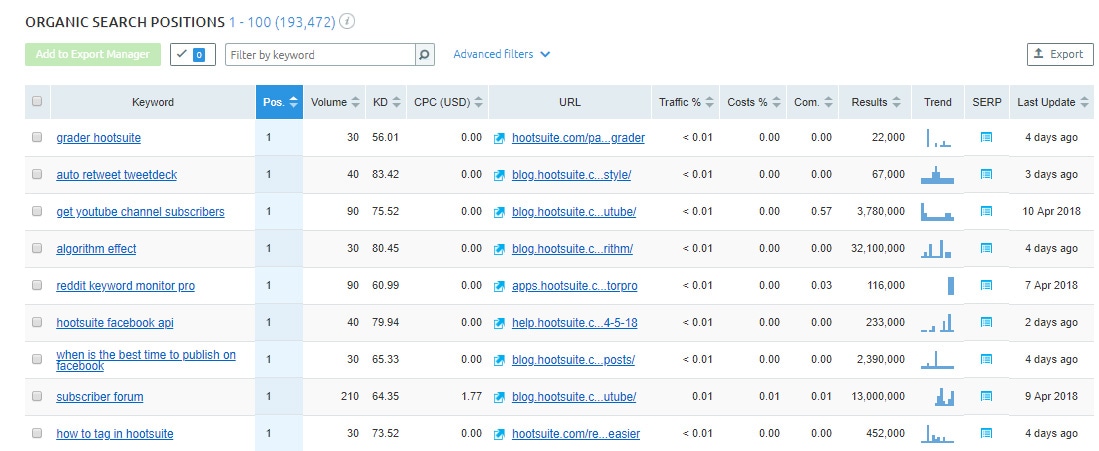 This is how your website ranks in search engine results for specific keywords. It is helpful to track your organic search positions monthly to see how it changes over time. If you notice a drop, you may want to update and improve your content to better target that keyword. If you aren't ranking for a keyword that you want to target, you can create new content specifically for that keyword.
SEO tools like SEMrush offer keyword tracking reports so you can see how your position changes from month to month and take appropriate action to improve your search positions.
3. Top Search Keywords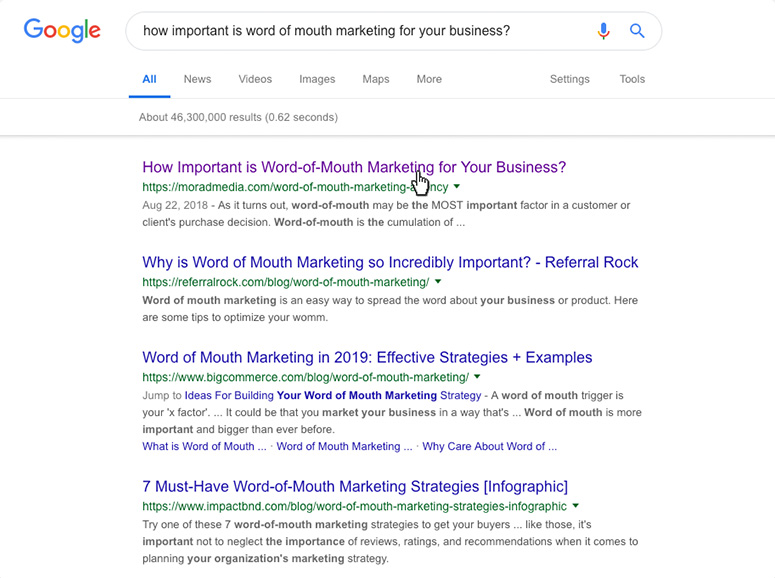 These are the top ranking keywords for your website. Research shows that users mostly click on the top 5 search results so you'll want to optimize your content to rank on the first page.
Tailoring your content to rank highly for specific keywords can help your site bring in more qualified leads and improve your conversion rate. Online tools like SEMrush or Google's Keyword Planner can be used to help you develop a keyword strategy and identify the best keywords to target in your web content.
4. Top Referrers
These are the top referring websites that link to your website in their content. If you don't have many referrers, reach out to partner organizations or similar websites to swap links. These type of backlinks help drive more referral traffic to your website and improve your SEO rankings because they indicate to search engines that you are an authority on a specific topic. You can see your referral traffic in Google Analytics under Aquisition > Referrers.
5. Top Competitors

These are your top competitors with similar keyword targets. It is good practice to conduct a competitor analysis for your business so you can see how you measure up online. Look at their best-ranking content to see how you can improve your own.
6. Top Landing Pages
These are the best-ranking pages on your website that get the most organic traffic. You can further improve these pages to boost your rankings and better target your top keywords. You can also use these pages as a template for creating new content. Pages with 1,500+ words rank best in search engine results. In fact, the average content length for Page 1 search engine results is around 1,900 words. You can find your top landing pages in Google Analytics under Behaviour > Site Content > Landing Pages.
7. Meta Title & Description Issues

Missing meta titles & descriptions, duplicate meta descriptions, or meta descriptions that are too long can hurt your SEO rankings. Update your meta titles and descriptions to be the right length for search engine results and include your top keywords.
Your meta title tells users what your web page is about. Be clear about what content visitors will find on your page and include one or two of your top keywords. You'll want to limit the length to less than 60 characters to get your title to display correctly in search engine results.
Your meta descriptions should be clear and relevant to your web page's content. Keep your meta descriptions to 155 and 160 characters. Don't try to summarize your entire website for each description, tailor your meta descriptions for each web page using page-specific keywords.
---
The Gist
SEO is important for your business because higher ranking web pages get more organic website traffic resulting in more qualified leads. Regular SEO reporting and analysis can help you track your search engine rankings and identify areas for improvement.
Want to learn more about conducting an SEO audit for your website? Send us a message to get help with your website's SEO strategy, meta titles & descriptions, content writing or inquire about monthly reporting.