Modern Luxury
Modern Luxury is a preeminent publisher of regional lifestyle magazines celebrating the worlds of arts, culture, fashion, philanthropy, fine dining and real estate. Each magazine reflects the unique sensibility of its city or region, and connects deeply within the community.
Services Provided
Web Designs & Development • Data Migration
Custom Programming • Morweb CMS & Blog Software
29 Magazine Websites - Reimagined
The Morad team redesigned the company's 29 magazine websites and migrated thousands of blog pages while optimizing the content for improved speed and image quality.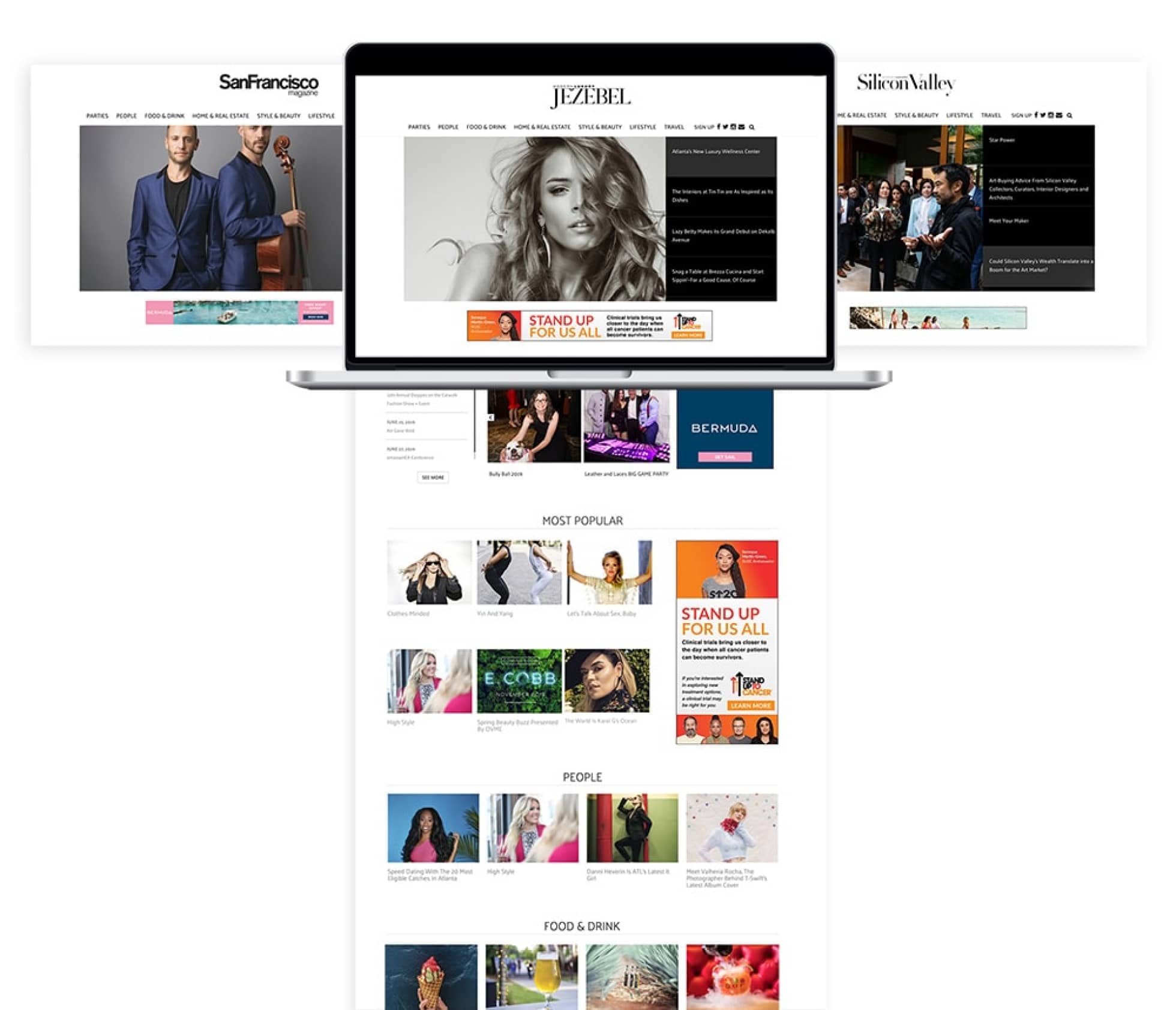 Westime Stories Series
Our team designed a series of landing pages to showcase Westime's brand offerings. Each landing page tells a unique story of the history of a watch brand through engaging page animations and custom graphics.